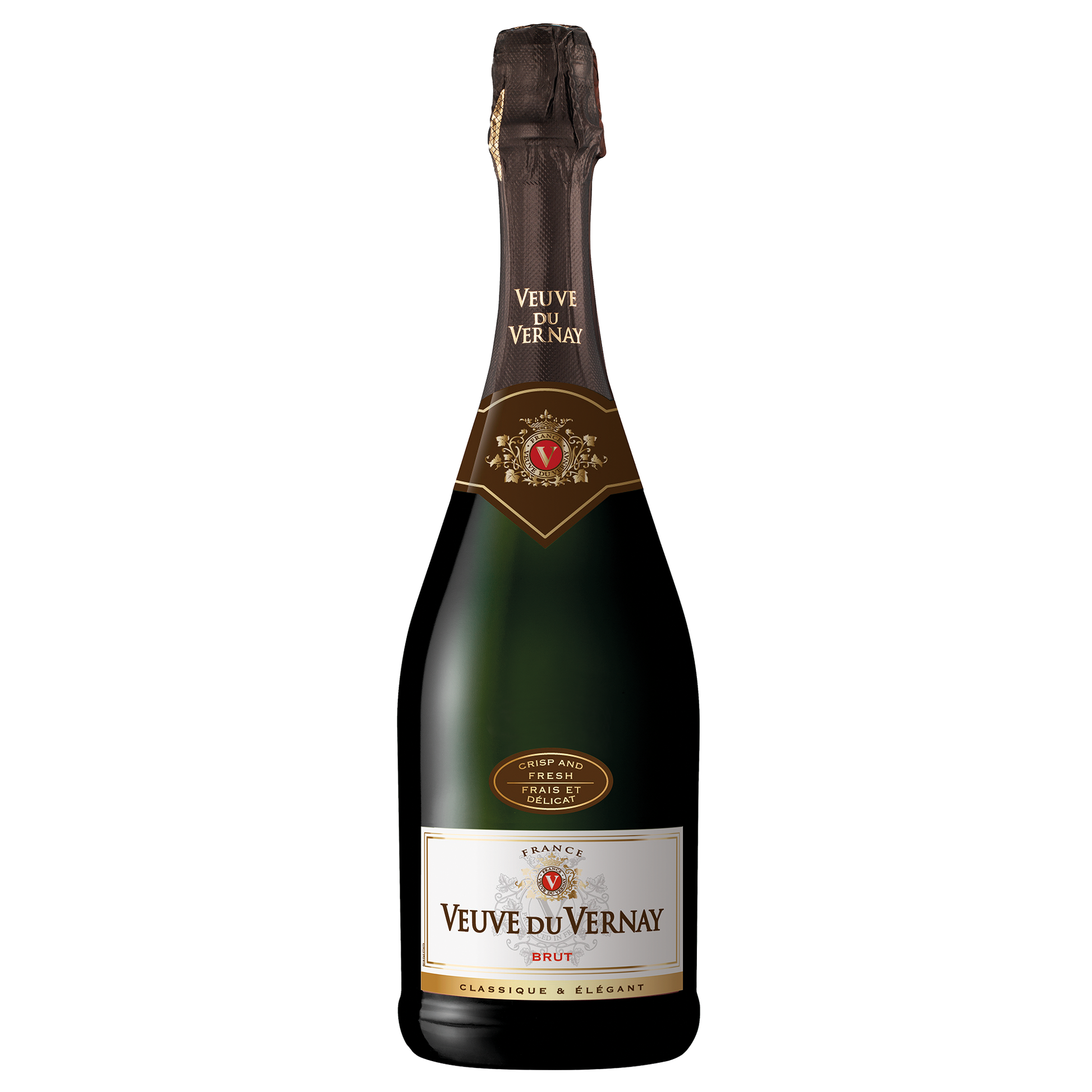 Appellation: Vin de France
Vintage: NV
Sparkling
Sale price
$15.00
Regular price
Product description
Wine Characteristics
Shipping & Returns
Product Reviews
Veuve du Vernay Brut is a sparkling wine that will enchant your senses. This sparkling is elegant, delicate and has fresh bubbly aromas.
Characteristics
Grape Varieties:
Blanc de Blancs blend.
Appearance:
Nice pale yellow color with hints of green. Numerous and fine bubbles.
Nose:
Fresh and delicate on the nose, this wine reveals fresh apricot and peach flavors.
Palate:
An elegant wine, well-balanced and pleasant.
Serving Temperature:
46F
Pairing:
To be enjoyed as an aperitif or with desserts.
Environmental Certification:
Vegan Friendly
Awards
WE: Best Buy:




We ship to the following states: AZ, CA, CO, CT, DC, DE, FL, GA, ID, IL, IN, IA, KS, LA, ME, MD, MA, MN, MO, MT, NE, NV, NJ, NM, NY, NC, OH, OK, OR, PA, RI, TN, TX, VA, WA, WV, WI, WY.
Cocktail Recipe
Ginger Parisian