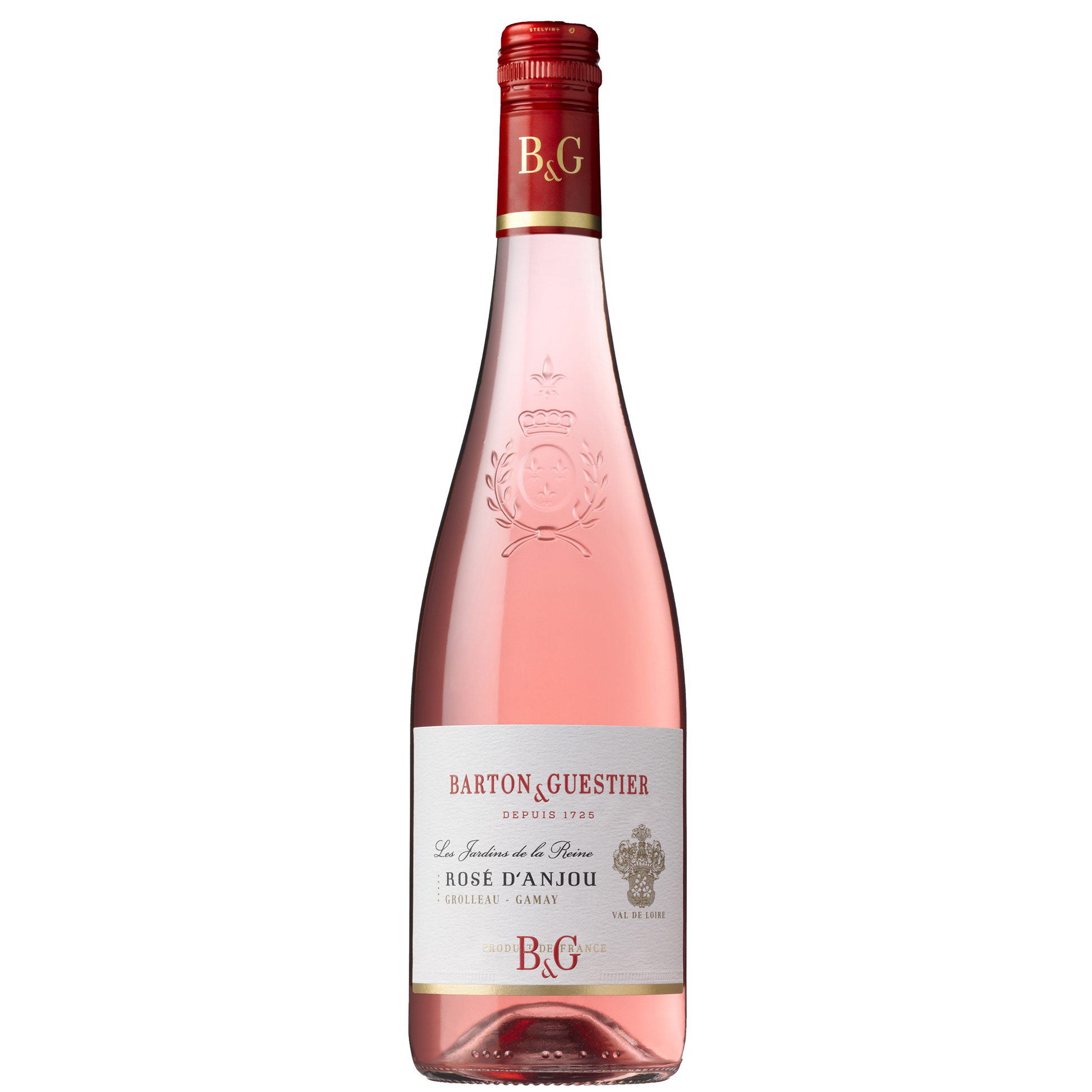 Rosé d'Anjou "Les Jardins de la Reine"
Appellation: Rose d'Anjou
Vintage: 2020
Rose
Sale price
$15.00
Regular price
Product description
Wine Characteristics
Shipping & Returns
Product Reviews
B&G Rose d'Anjou "Les Jardins de la Reine" is a delightful Rosé. The wine is soft and smooth, with a well-balanced acidity that adds to its refreshing nature.
Characteristics
Grape Varieties:
75% Grolleau, 25% Gamay
Appearance:
Brillant pink color.
Nose:
Fruit driven with wild strawberries and cherry notes when agitated.
Palate:
Soft and smooth. Well Balanced with a long refreshing aftertaste.
Serving Temperature:
46F to 50F
Pairing:
Aperitif, salads, exotic food and sushi.
Environmental Certification:
Vegan Friendly
We ship to the following states: AZ, CA, CO, CT, DC, DE, FL, GA, ID, IL, IN, IA, KS, LA, ME, MD, MA, MN, MO, MT, NE, NV, NJ, NM, NY, NC, OH, OK, OR, PA, RI, TN, TX, VA, WA, WV, WI, WY.
Food Pairing
Mini Salmon Bagels