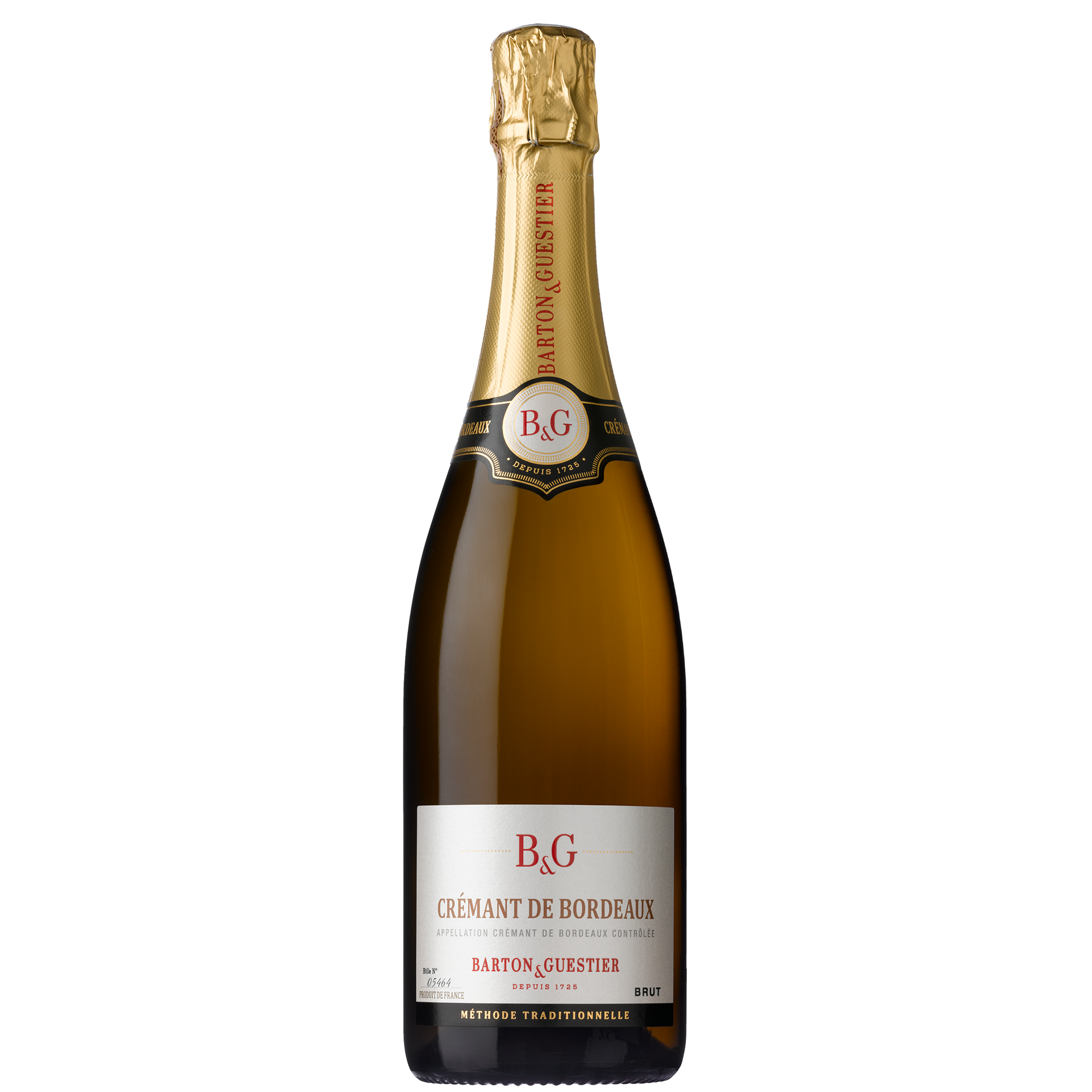 Appellation: Crémant de Bordeaux
Vintage: NV
Sparkling
Sale price
$26.00
Regular price
Product description
Wine Characteristics
Shipping & Returns
Product Reviews
B&G Crémant de Bordeaux Brut is a sparkling wine from the Crémant de Bordeaux region. This sparkling is powerful with a nice balance between freshness and smoothness.
Characteristics
Grape Varieties:
60% Cabernet Franc, 40% Sémillon.
Appearance:
Beautiful pale yellow colour with brilliant reflections, its fine bubbles reveal a foam that is both light and persistent.
Nose:
On the nose it develops aromas of white flesh fruits and citrus enhanced by brioche and vanilla notes.
Palate:
On the palate it is powerful with a nice balance where freshness and smoothness mix. The long and elegant finish is obtained thanks to a careful aging and a unique liqueur, which illustrate the know-how of Barton & Guestier.
Serving Temperature:
43F to 46F
Pairing:
Aperitif, fruit and chocolate desserts.
Environmental Certification:
Vegan Friendly
Awards
WW of Wine.com: 89pts:




We ship to the following states: AZ, CA, CO, CT, DC, DE, FL, GA, ID, IL, IN, IA, KS, LA, ME, MD, MA, MN, MO, MT, NE, NV, NJ, NM, NY, NC, OH, OK, OR, PA, RI, TN, TX, VA, WA, WV, WI, WY.
Food Pairing
Smoked Salmon Rolls