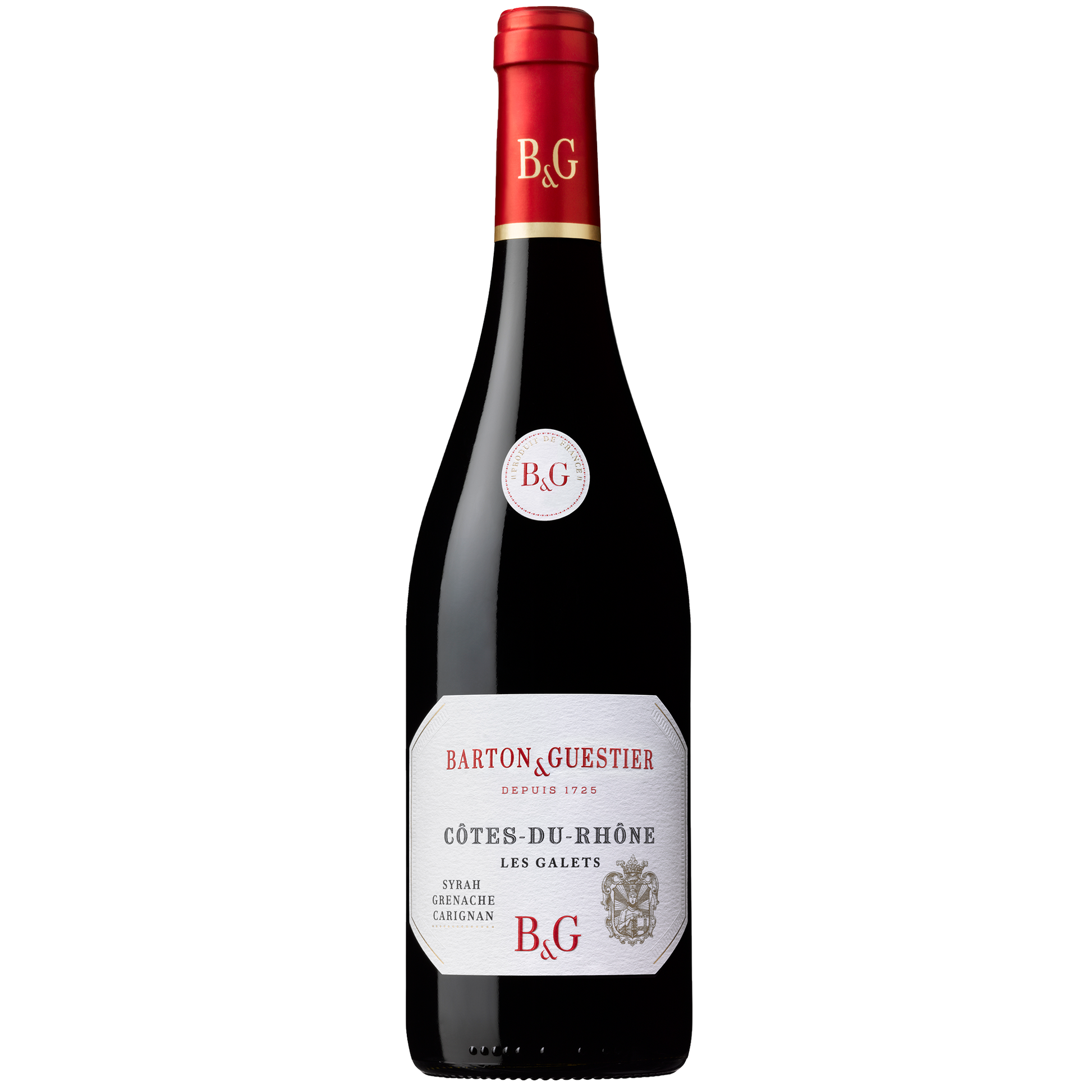 Côtes du Rhône "Les Galets"
Appellation: Côtes du Rhône
Vintage: 2021
Red
Sale price
$15.00
Regular price
Product description
Wine Characteristics
Shipping & Returns
Product Reviews
B&G Cotes du Rhones "Les Galets" is a dry red wine from the Côtes du Rhône region of France, made from a blend of Grenache, Syrah, and Mourvèdre. This wine has a full-bodied with a nice fruity and spicy aftertaste.
Characteristics
Grape Varieties:
55% Grenache, 35% Syrah, 10% Mourvèdre.
Appearance:
Intense purple red color
Nose:
Intense nose of flowers (violet) and black fruits (black cherry, blackcurrant) combined with peppery hints.
Palate:
Full on the palate with a nice fruity and spicy aftertaste.
Serving Temperature:
61F to 65F
Pairing:
Spicy food, red meat in sauce, cheese
Environmental Certification:
Vegan Friendly
We ship to the following states: AZ, CA, CO, CT, DC, DE, FL, GA, ID, IL, IN, IA, KS, LA, ME, MD, MA, MN, MO, MT, NE, NV, NJ, NM, NY, NC, OH, OK, OR, PA, RI, TN, TX, VA, WA, WV, WI, WY.
Food Pairing
Stew of Beef with French Fries